Introducing the ultimate system
for security of your bike and your safety.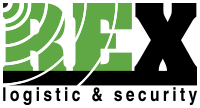 Product of 1. REX SERVICES, a.s.


Bike anti-theft function
REXbike alerts you in case of unauthorized manipulation and allows you to see movement of your bike on map.
Bike eCall system
REXbike calls assistance in case of accident. Especially great for lone riders.

GPS record of routes
REXbike records movement of your bike to map. It's possible to check out tracks on mobile phone or computer.